Qualified Art Teachers
Full Time
We have an opportunity for a full time Qualified Art Teacher to join our growing Art Team working on Portfolio Research & Design, Teaching Classes, Camps and Art Teacher in Residence Programmes. Applicants must have Art Teaching Qualification (car an advantage)
Art Teachers
Part Time
We also need Part Time Qualified Art Teachers, Practicing Artists or Primary School Teachers to work with our Full Time Teachers at regular Weekly Art Classes, Camps; Weekend Parties and Events (car an advantage)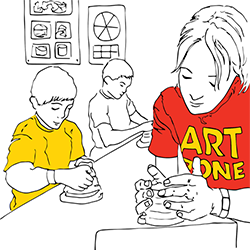 Art Assistants
Part Time
We also need Part Time Art Assistants for weekly classes, seasonal camps and weekend parties. This role suits college students or practicing artists who would like to earn some regular income and explore the opportunities in Art Education.
A number of Art Assistants go on to teach junior classes with Artzone. Artzone offers a comprehensive Art Teacher Training Programme for proven Art Assistants interested in teaching.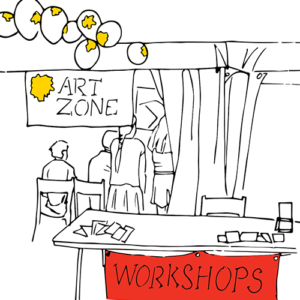 Accounts Assistant
Permanent Part Time
The role involves managing sales and purchase invoices, purchase orders, bank reconciliations, debtor/ creditor statement reconciliation. You will be working with our Accountant providing financial support to senior management on a weekly basis.
Ideally suited for someone in their first year of Accounting Technician or an experienced book-keeper who is looking for a part-time, hands on role. There is plenty of scope for flexibility around study/ exam requirements or for working parents around school days and school breaks.
Apply by email to jobs@artzone.ie